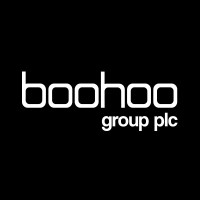 Postal address

Boohoo Group plc

49-51 Dale Street

Manchester, M1 2HF

Phone number
Description
a fashion brand for a social generation


The boohoo group is a stellar portfolio of 13 leading British fashion brands who strive to provide great clothing for everyone, everywhere. Our group was the vison of Mahmud Kamani and Carol Kane, who, from very humble beginnings in a small office in Manchester, have built one of the fastest growing fashion businesses in the world.


We're on mission to become the global leader in the fashion e-commerce sector and we're passionate about doing this in a way that respects our people, our customers, our suppliers, our stakeholders, investors and the world around us.


Why Work Here?
With over eight thousand employees worldwide, our business is nothing without its great people. We pride ourselves in finding and nurturing the best of the best.


Our teams are constantly innovating, problem solving and trend setting to bring to life the products our customers want. That's why it's so important that our teams reflect the diversity of the people we serve across the globe. Recruiting people from different backgrounds and with different points of view makes us a stronger business and able to deliver outstanding growth.
There are currently no links.