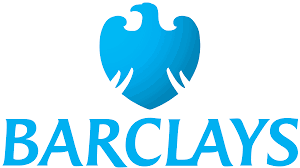 Postal address

Barclays Technology

Radbroke Hall

Knutsford, WA16 9EU

Phone number
Sector:
Accountancy/banking/ finance
Locations:
Chester, Liverpool, Manchester
Description
Barclays is a British universal bank. We support consumers and small businesses through our retail banking services, and larger businesses and institutions through our corporate and investment banking services.


Our purpose and strategy


Purpose and Values


Our Purpose is the reason our company exists; the societal need we fulfil. It encapsulates what we are fundamentally here to do.


It provides a clear expression of the kind of business we want to be, and what we care about, which in turn helps guide us in the decisions we make.
Why Work Here?
Explore our Tech Campus in Radbroke

The Barclays Technology Campus, just outside Manchester in the North of England, is our transatlantic tech command centre and one of the largest centres for information security in the UK. It's the vital strategic powerhouse behind our global operations.


Known as Radbroke, it's our 64 acre self-contained campus where 3500 technologists work every day. Our core banking platforms are run from here, and the work we do supports our transatlantic organisation and the lives of millions of customers and clients worldwide.


Set in a beautiful, green environment that blends with the surrounding countryside, Radbroke offers unrivalled facilities for work and for play – we have an onsite gym, as well as outdoor tennis, football and cricket areas. And of course, the food and drink is excellent. We believe in taking care of the people who do such important work here.
Benefits at Barclays

We are committed to making Barclays a great place to work: a place where everyone feels supported, included, recognised and involved. A community where every single colleague can feel confident in bringing their whole self to work. Because when we do, we can put our whole selves into understanding our customers and helping them move forward. We're a place where everyone can belong.

Published on 07-09-2022

Where do you want to take your tech career?

Financial services is going through a massive transformation, and here at Barclays we're leading the way. People are our greatest asset. And that's why we give our colleagues the opportunity and space to explore their ideas, and innovate on a global scale.



Find out more about what our leaders think the Barclays workforce of the future will look like.



Published on 08-09-2022